Fall is in full-swing, and the weather is perfect for spending time outdoors. Warm beverages, cozy sweaters, leaf-crunching walks and nights by the fire are calling as the summer heat has broken and the winter cold is still yet to come. As you plan your travels or explore the outdoors in your hometown, here are some inspirational outdoor spaces that are perfect for time outside in the crisp fall air.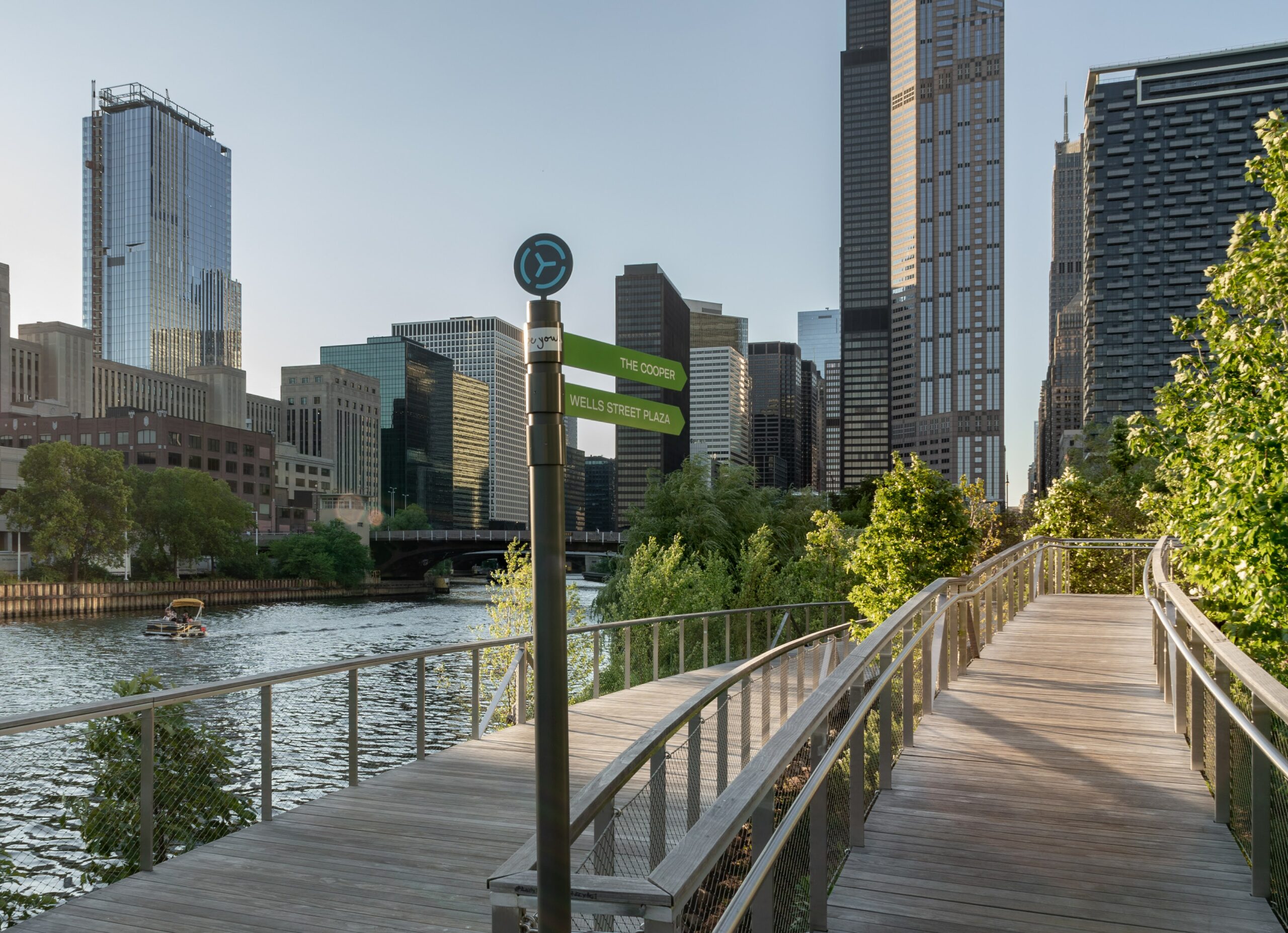 Southbank Riverwalk is a quarter-mile long public pathway located along the Chicago River. It is part of a multi-phase development aimed toward revitalizing the south branch of the river. The riverwalk is decked with Kebony modified wood, selected specifically for its ability to withstand the weather throughout the Chicago seasons. If you're visiting Chicago this fall, be sure to grab your jacket and a warm cup of coffee and take a stroll down this waterfront pathway.
Arnolds Park State Pier and Boardwalk- Arnolds Park, IA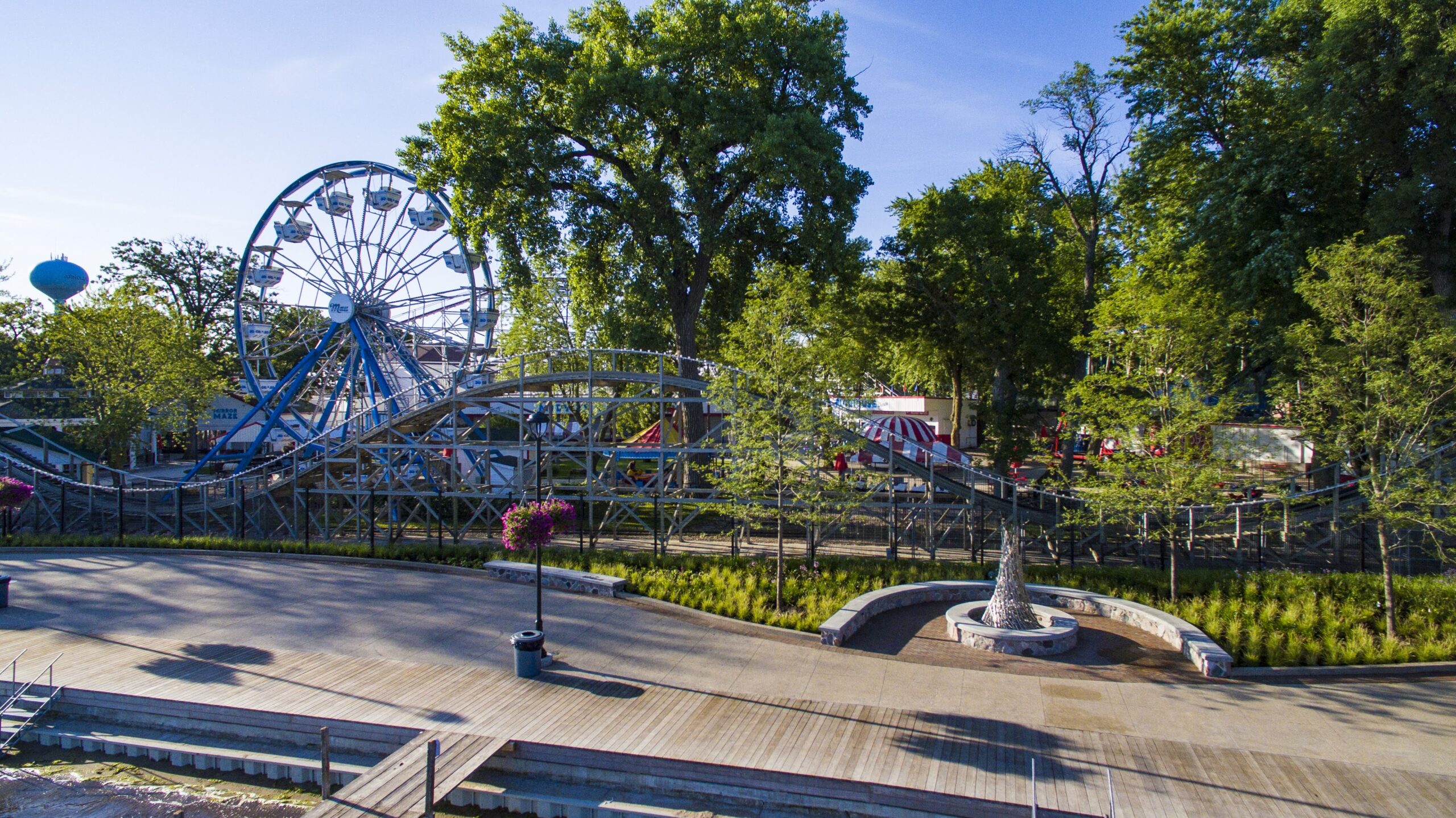 Located on the shore of Lake Okoboji, Arnolds Park Amusement Park is a pillar of the Iowa Great Lakes community. Created to be enjoyed by families for generations, the park features a state pier that was designed as a part of the Imagine Iowa Great Lakes Beautification Initiative. Sustainable Kebony Clear was used for the boardwalk decking, ensuring longevity of the installation. For a fun family outing, consider visiting Arnolds Park this fall!
Pier 26 at Hudson River Park- New York, NY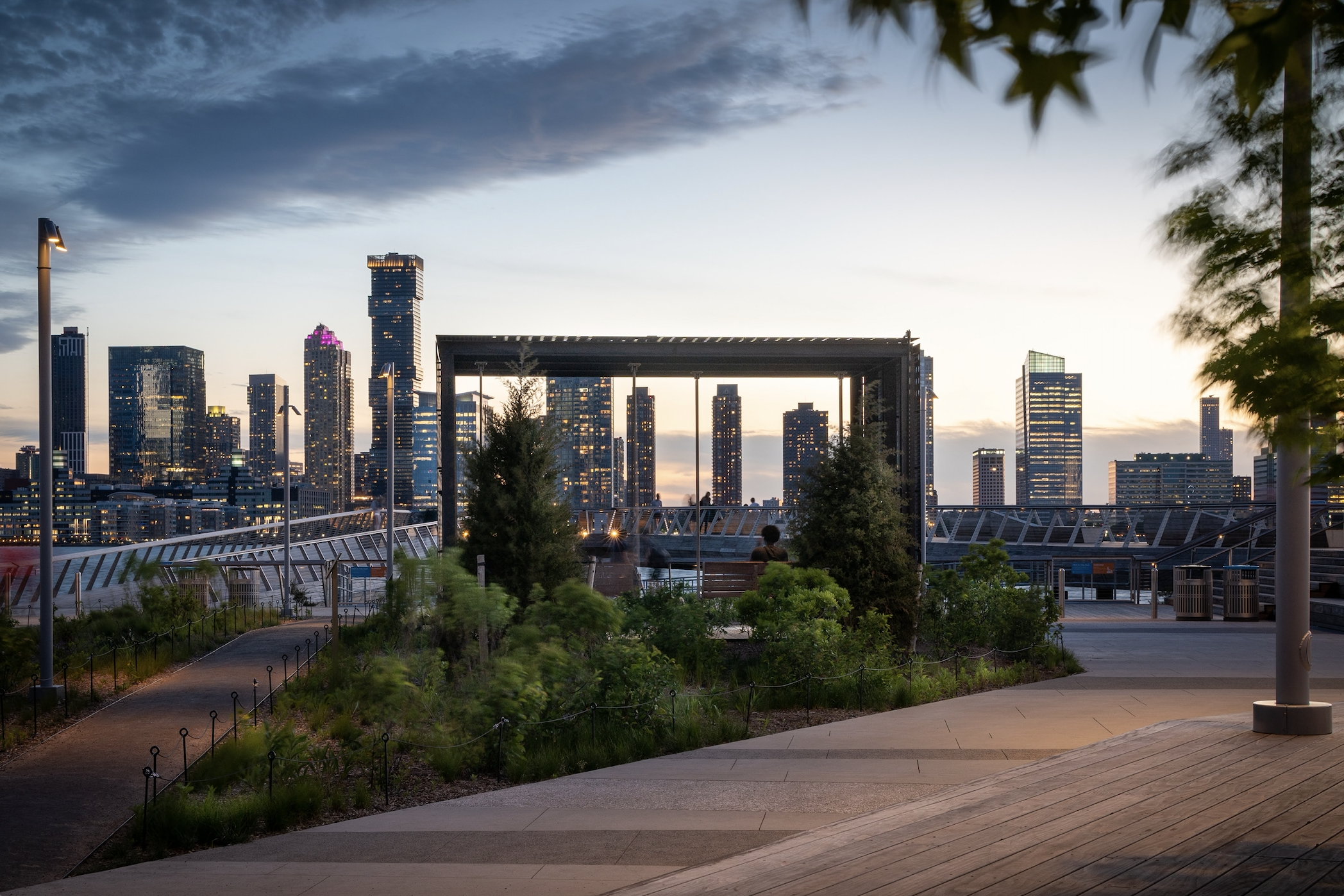 Pier 26 at Hudson River Park is a river ecology-focused community park that includes a human-engineered marshland. Members of the community are able to learn about different ecological habitats at the Tide Deck, and seating areas and sports courts provide opportunities for socialization and recreation. Kebony wood was selected for the wood furniture on the pier with sustainability in mind. For an educational day in New York, Pier 26 has lots to offer!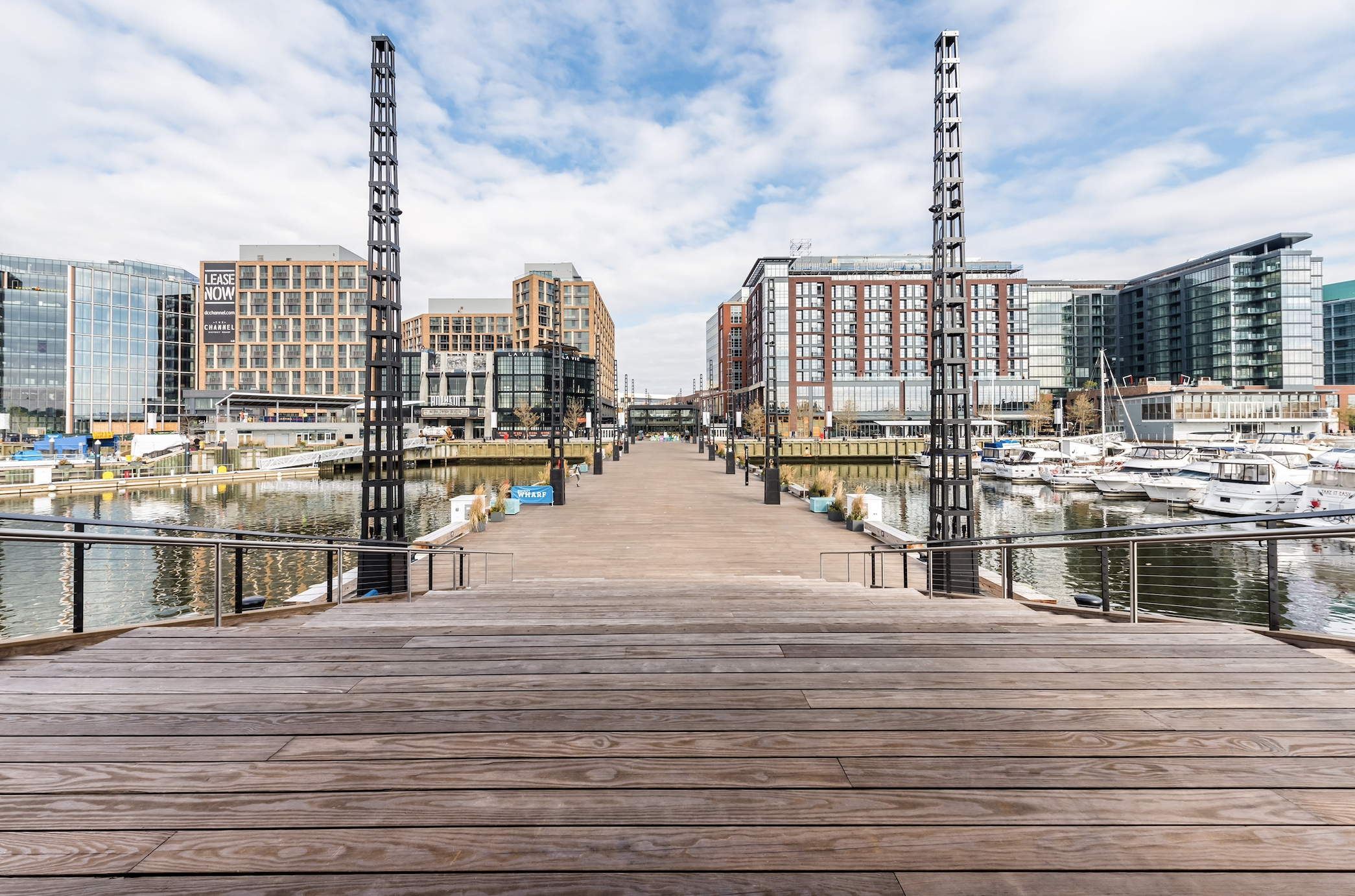 The Wharf is a commercial and residential development located along the Potomac River in Washington, D.C. The vision for The Wharf was to create a public space that would connect people with the waterfront, while considering the use of materials that would be sustainable and durable. 10,000 square feet of Kebony decking was used for the project, helping to enhance the built environment. With a combination of open outdoor space and different shops, a visit to The Wharf is a fun potential outing for all ages.