Michael Goorevich is an independent architect in Nashville, Tennessee who designs stunning private residences that are contemporary and custom-built. Since settling in Nashville, Goorevich has definitely made his mark. He works with his clients from the beginning of the design process through completion to help create and bring to life a joint vision for each project.
Goorevich's style is characterized by large windows and wooden screens that bend and play with light throughout the day. Each home he designs is unique due to the desires of differing clients, but they all exemplify his views of how modern architecture should exist in middle Tennessee. Goorevich has used Kebony on many projects for its naturally-fading appearance, versatility, ease of use, and durability against the surprisingly extreme hot and cold Nashville temperatures. See some of these projects below, and follow the coordinating links for more information about each of them!
Featured Projects in Nashville by Michael Goorevich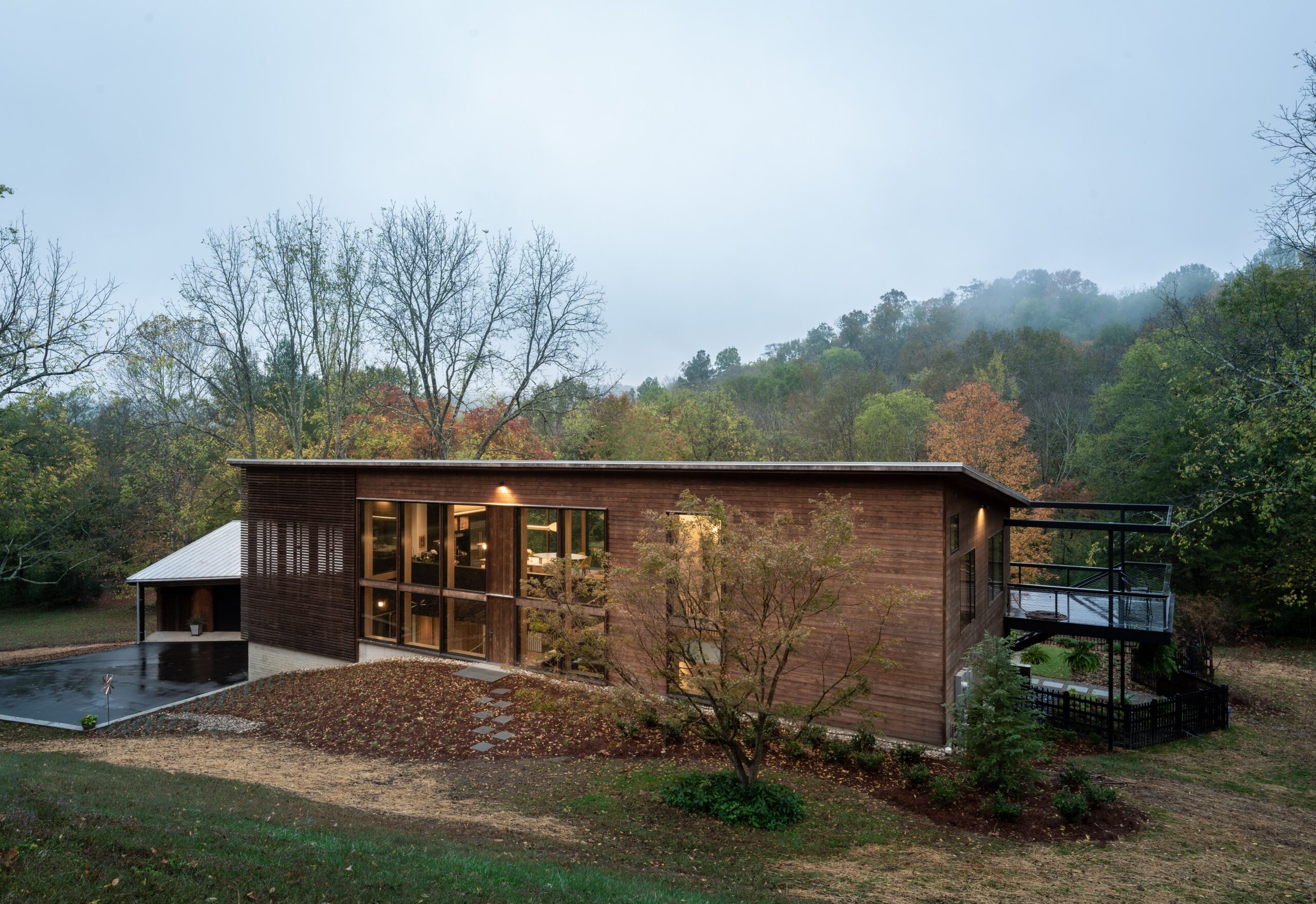 This single-family residence includes a free-standing garage and a pool terrace surrounded by gardens. The exterior of the home is composed of three wooden screens that capture light and reveal its different qualities throughout the day and year. Large windows across the front and rear of the house allow the homeowners to connect with the beautiful surrounding landscape.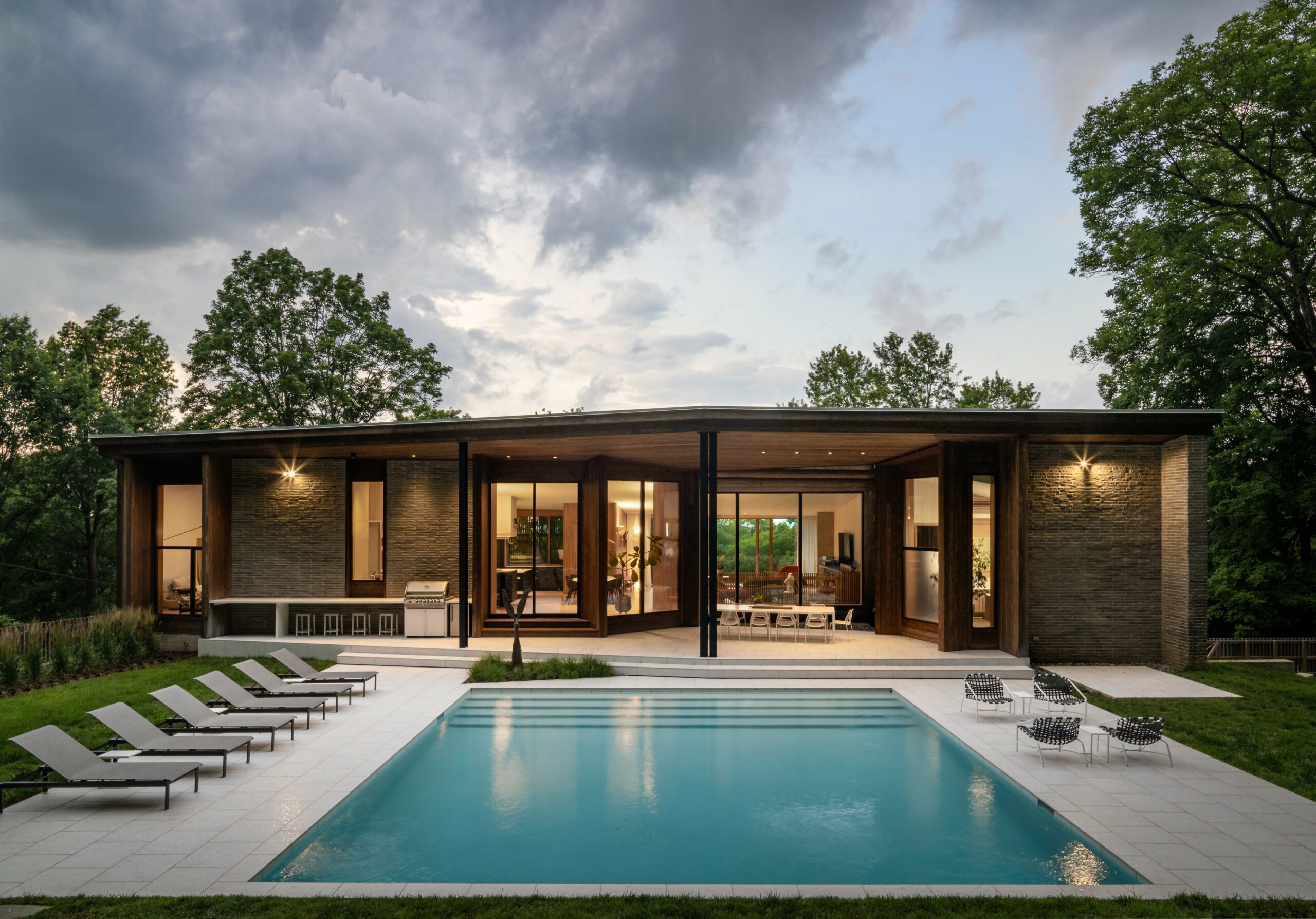 Tarpaulin house is another Goorevich home design featuring wooden screens composed of Kebony Clear cladding. The varying levels of opacity created by the screens bring beautiful, changing light into the large windows. A pool and covered terrace complete the backyard, providing a stunning space to enjoy the Nashville outdoors.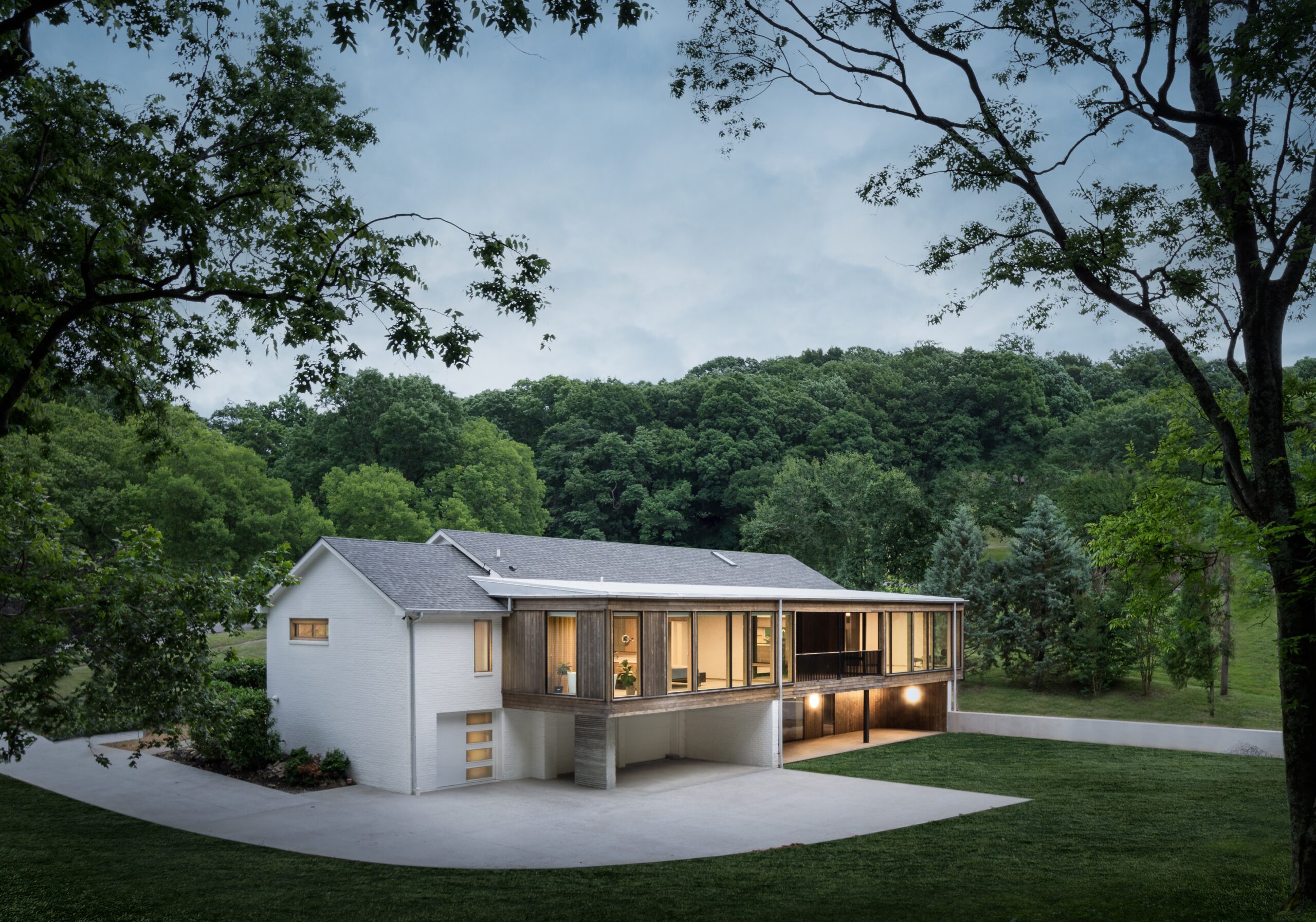 Two-Faced House is a uniquely renovated ranch house, boasting two distinct sides. The front of the home maintains the spirit of the original ranch facade, while the exterior has a more contemporary aesthetic. A bay window that spans the length of the home overlooks the backyard. The location of the window provides privacy for the homeowners on the street side, while offering transparency toward the natural surroundings across the back.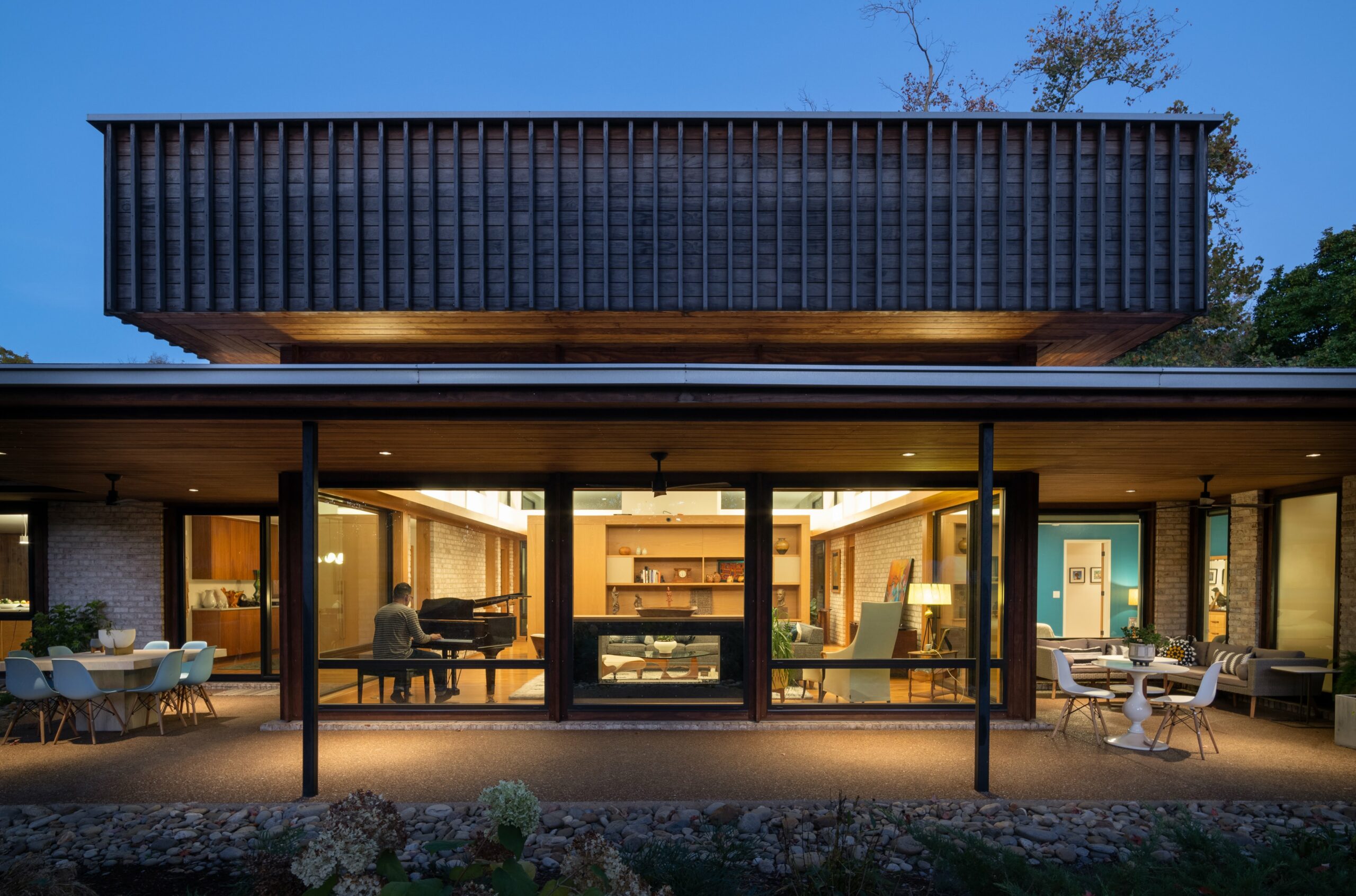 Another renovation project completed by Goorevich is Hat House, which is a mid-century residence with a modern addition. A new "hat" composed of Kebony wood resides in place of the former asphalt shingle mansard roof over the central living space. Wood also accents the window trim, siding, soffits, and screens to weave together the traditional and the contemporary.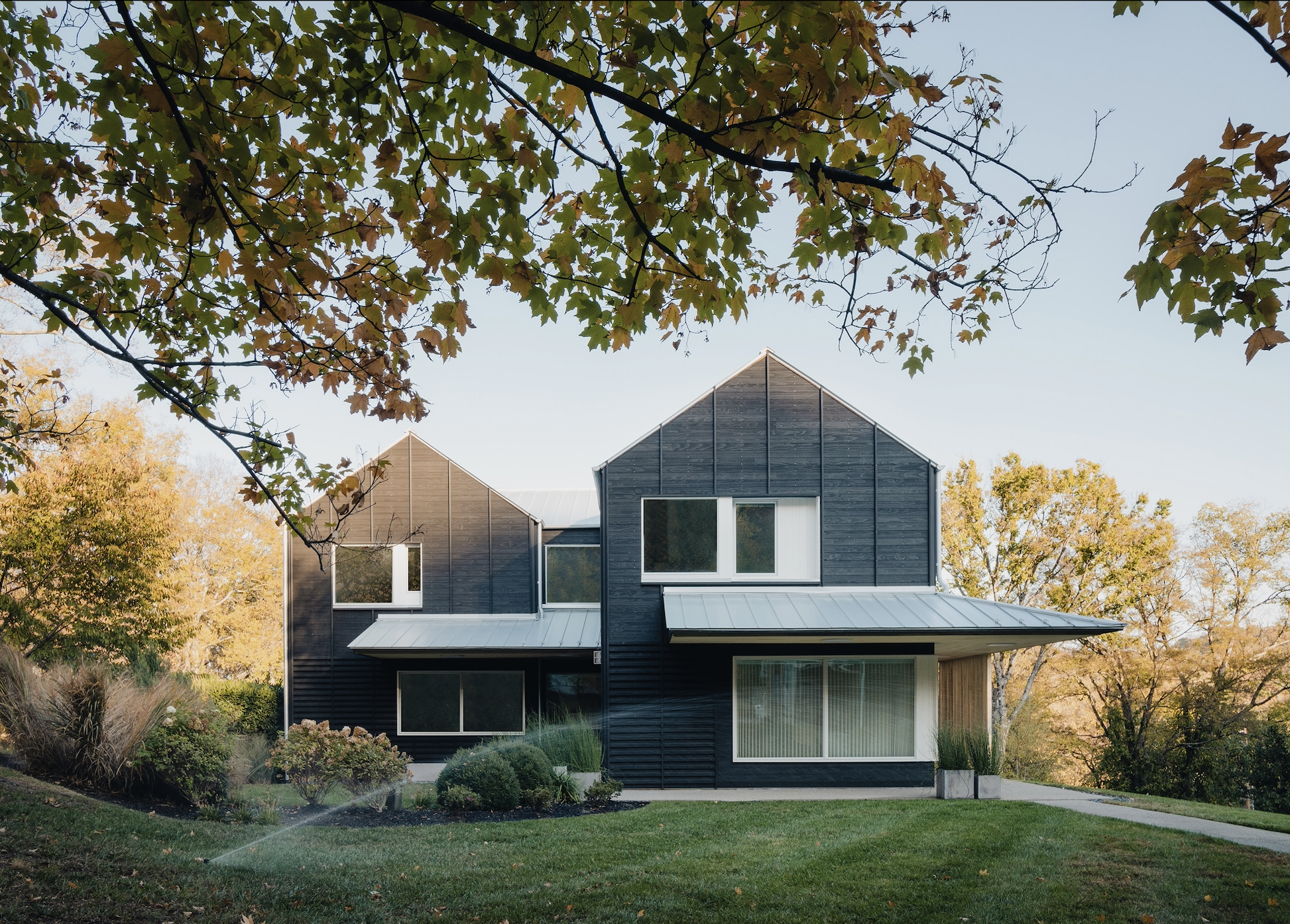 This family residence known as Wood Shake House utilizes Kebony in a different form than many of Goorevich's other projects. The Kebony cladding outfitting the exterior of the home is custom charred, creating a unique black finish on the horizontal slats. This modern home is a beautiful contrast to its surroundings.
Learn more about Michael Goorevich:
michaelgoorevich.com
Instagram: @michaelgoorevicharchitects