A 100-room hotel was recently completed by 7 Cedars Resort Properties adjacent to the 7 Cedars Casino on the Olympic Peninsula of Washington state. The addition of the hotel significantly expands the property beyond the already offered golf, dining, entertainment, and gaming facilities. The hotel features an expansive event and meeting space, as well as four floors of artistically-designed guestrooms. The facility is the first phase of a four-part future plan for the Sequim, WA resort.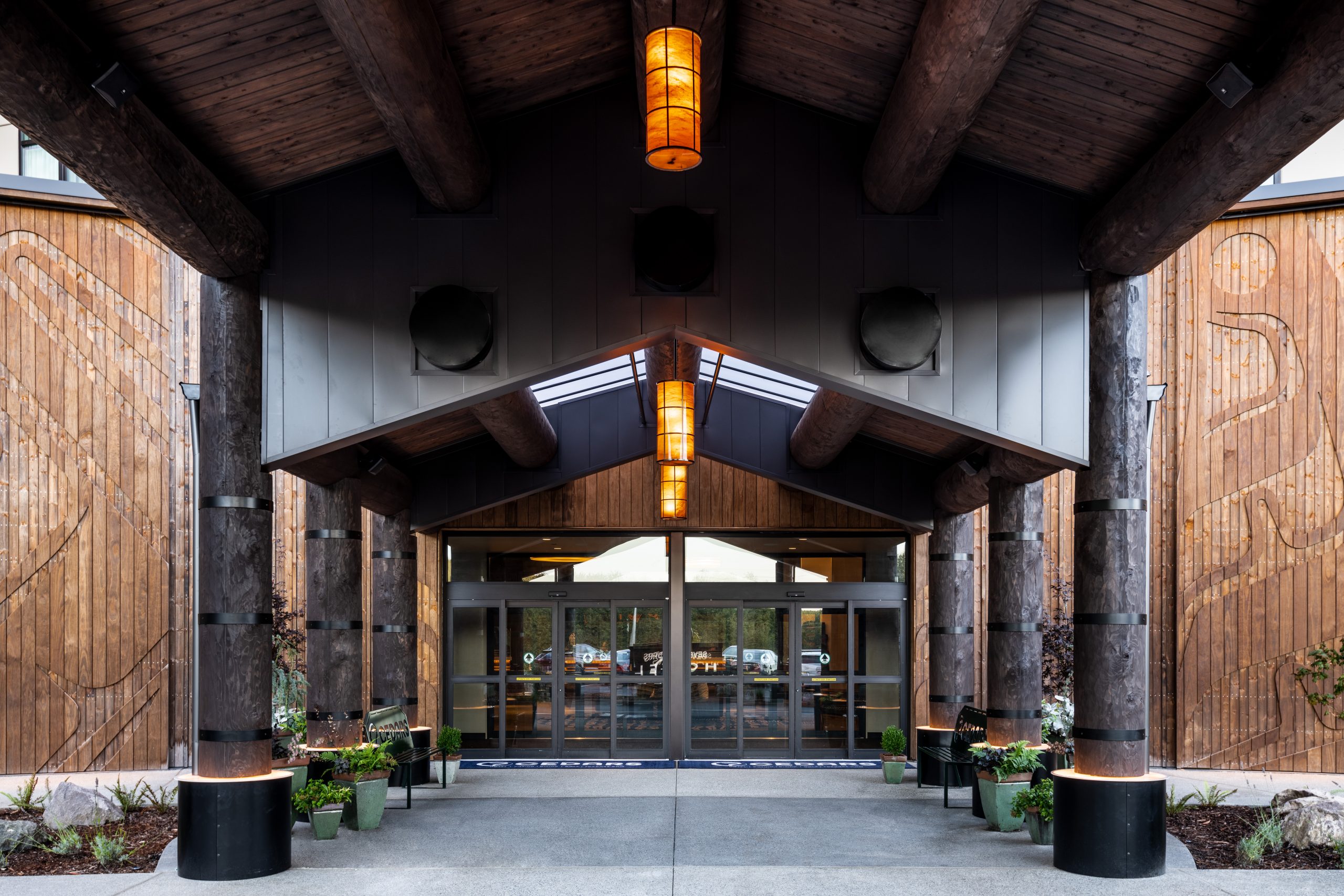 The boutique hotel includes themes of Cedar Forest, Salish Sea, and Canoe Journey which inspire the appearance and feel of each room. The floors of the hotel reflect the sea, shore, land, and sky views and experiences in the surrounding scenic location. Guests are immersed in the tribal culture of the Pacific Northwest through intricately-designed architecture and interior design that tell the region's story.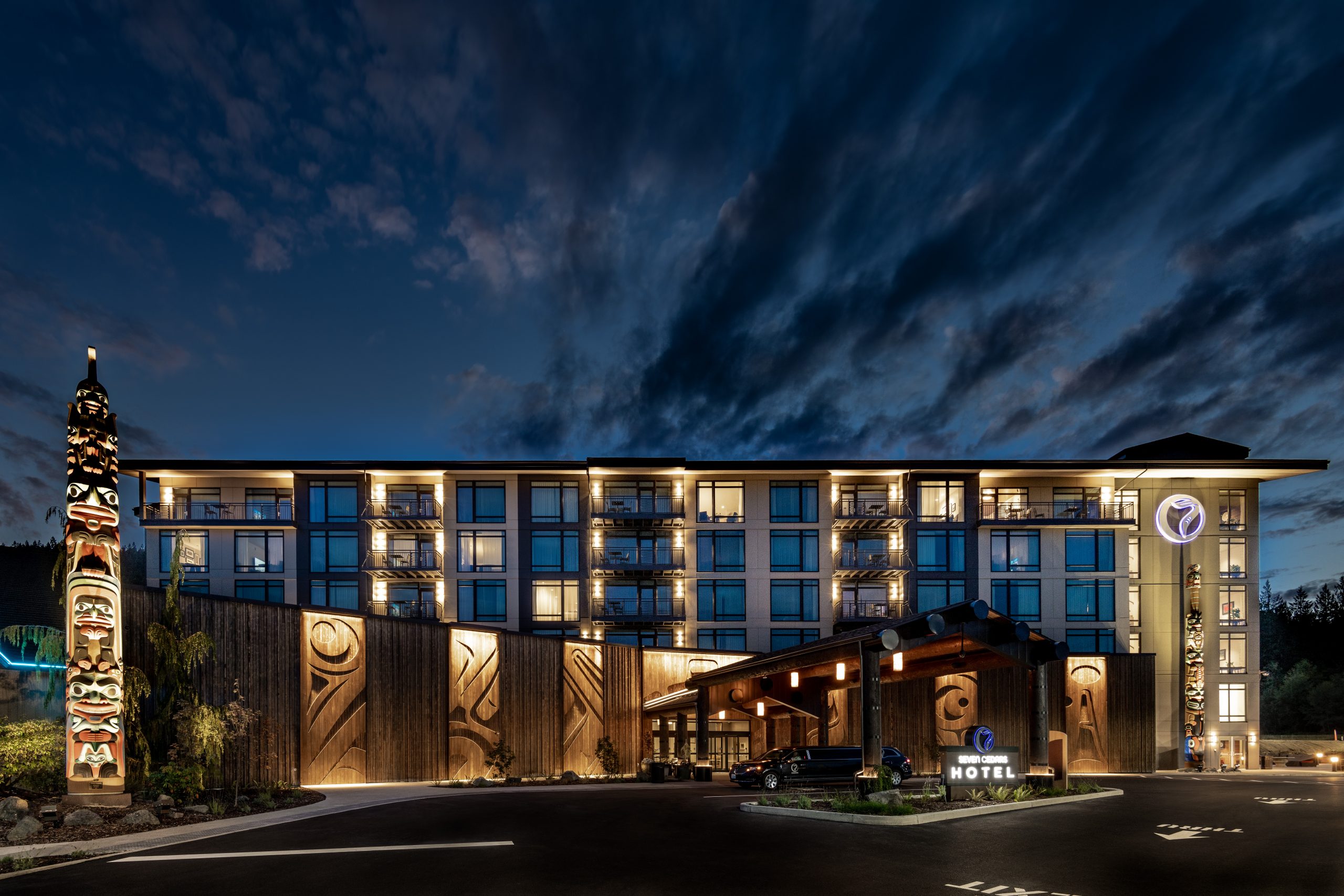 "By using wood, the entry facade encapsulates the identity of what the tribe is. Kebony gave us the flexibility to do that."
-Sean Moyano, Project Designer at Rice Fergus Miller Architecture
Among the many design intricacies is the hotel's exterior facade and entryway, which are clad in Kebony modified wood that has been carved into tribal designs. Kebony was chosen for its ability to speak to the identity of the S'Klallam tribe by incorporating its design and vision in the wood carvings.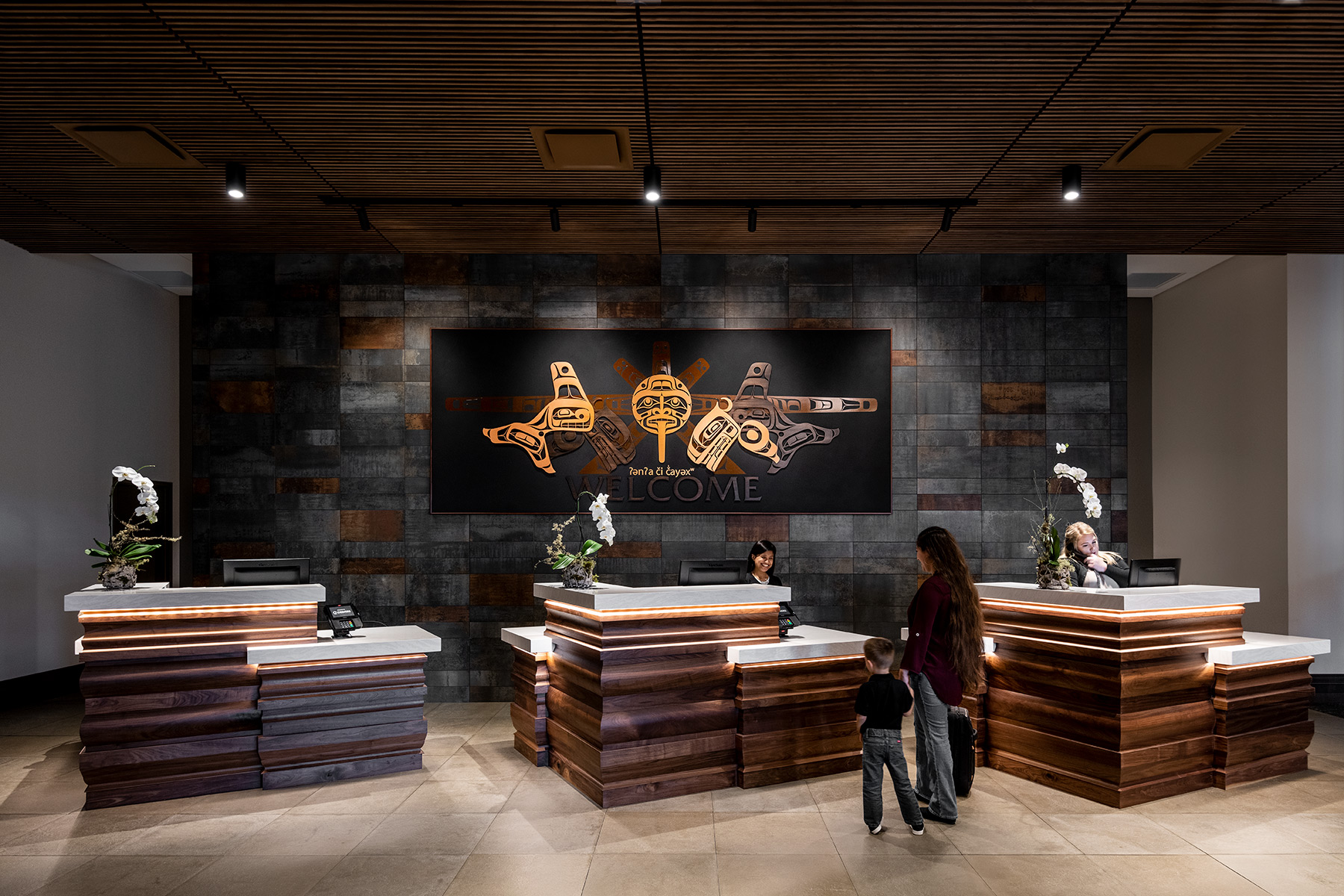 "We love the sense of arrival, and the Kebony's aging patina. It's a great visual when the guests drive up."
– Glenn Smithson, 7 Cedars Director of Gaming
The Kebony used on the hotel entrance sets the stage for the guest experience right from the start, along with detailed landscaping around the building. When they enter, guests find custom carpet, tile, and stone that represent a sea-to-sky motif as well as a lobby with custom-made reception kiosks. The artwork featured throughout the space celebrates local artists, and no two pieces are the same. The hotel offers four corner suites, eight executive suites, and a combination of king and double queen guest rooms. The building is designed to be experienced, and guests have the opportunity to become a part of the artistic vision.